SECTORS
Carbon Sequestration
We support CCS through geological assessments, multi-phase flow modelling, and geomechanical analysis.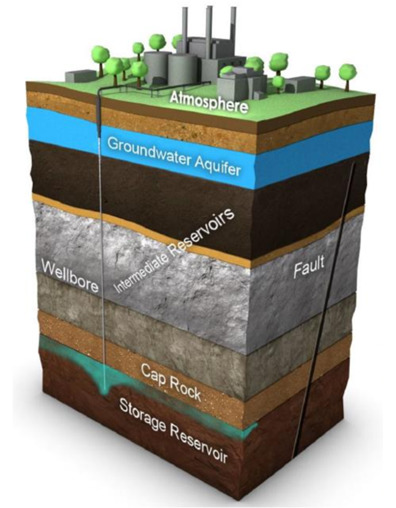 Geofirma has unparalleled expertise in advising on and undertaking carbon sequestration beneath the industrial heartland of southern Ontario. In addition to ongoing work in the carbon capture space, we have cored, logged, and tested many kilometres of borehole through all sedimentary rock formations in southern Ontario. We have conducted in-situ testing and numerical modelling for underground natural-gas storage industry and nuclear waste repositories. Our team also has expertise in software development and multiphase numerical simulation, which is now being utilized to model the migration and fate of CO2 injected into deep saline aquifers.
Our approach to geological CO2 storage involves a comprehensive review of all available historical data, drilling and detailed rock characterization (with methods developed through years of work on nuclear waste disposal and gas storage), high-quality hydraulic testing and analysis of prospective storage formations in southern Ontario, and numerical simulation of CO2 migration, aquifer pressurization, and geomechanical stability. We can also assist in establishing a measurement, monitoring and verification program at a prospective site. 
Currently, we are investigating potential storage reservoirs, selecting drilling locations, and characterizing deep saline aquifers for geological CO2 storage for clients in hard-to-abate industries of Ontario.

© Copyright - Geofirma Engineering Ltd. | 200-1 Raymond St., Ottawa, ON K1R 1A2