radioactive waste
Our technical heritage is rooted in services related to radioactive waste management. We provide safety assessment modelling and site characterization services to various Canadian and International programs.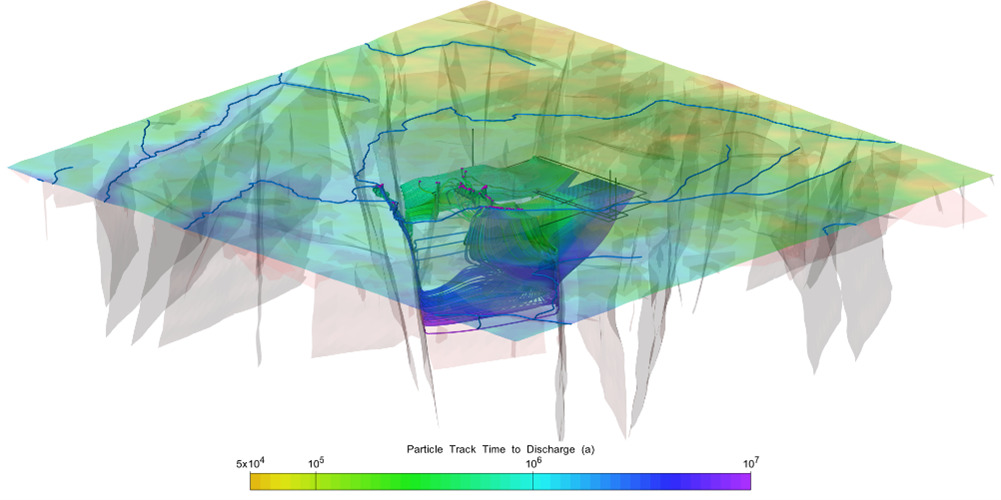 Radioactive waste management programs are defined by issues associated with the public perception of associated risks. Consequently, technical services in this area must be of the highest quality as they will be subject to extreme scrutiny from regulators and opponents. 
Geofirma has historically been active in most major Canadian and many International radioactive waste disposal programs for Low-Level (LL), Intermediate-Level (IL) and High-Level (HL) radioactive waste in Europe and North America. Our key senior staff have worked for many years in these research programs. We have supported safety assessments of LL, IL, and HL disposal sites with numeric modelling of radionuclide transport and detailed site characterization programs. Work performed by Geofirma has been a key technical component of submissions to obtain an operating license for geological disposal facilities.
Drilling, sampling, laboratory and in-situ testing
Flow and contaminant transport modelling
Multiphase flow modelling

© Copyright - Geofirma Engineering Ltd. | 200-1 Raymond St., Ottawa, ON K1R 1A2