SPECIALIZED SERVICES
contaminant transport assessment
Understanding the fate and transport of existing or potential contaminants at a site is essential to managing risk, developing intelligent design and choosing appropriate remedial solutions.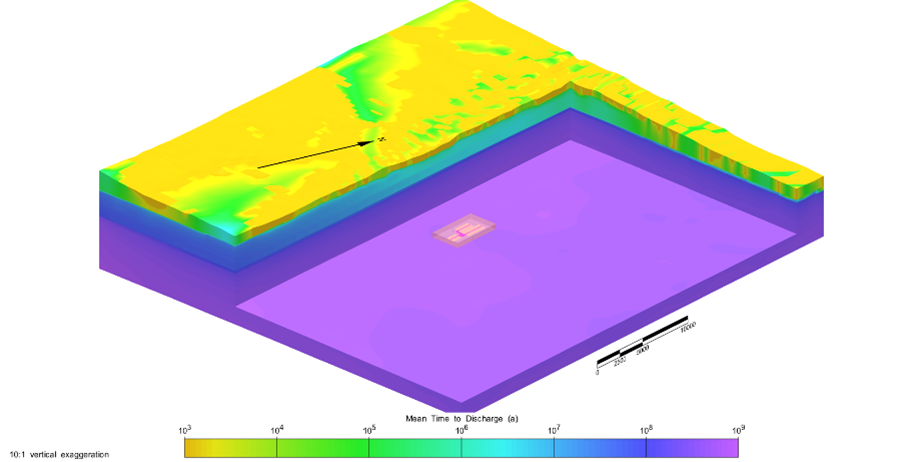 Geofirma designs and implements field programs to collect high-quality and robust site characterization data required to assess contaminant transport. Our team has a depth of knowledge in analyzing and synthesizing field data into defendable and comprehensive conceptual flow and transport models. Our numerical modelling team, with over 30 years of experience, uses models appropriate to the given problem, ranging from simple analytic models to complex two and three-dimensional models of groundwater flow, gas flow and contaminant transport.
Example projects include:
In a continuous series of projects over the last 15 years, we have supported the assessment of the long-term fate and transport of radionuclides at potential deep geologic waste repositories for nuclear waste in Ontario;
Detailed groundwater flow and contaminant transport simulations of the performance of the proposed permanent decommissioning of a de-fueled nuclear reactor.
A multi-year litigation support project to assess potential sources of chloride contamination near an operating landfill.
A multi-year assessment of bedrock aquifers in Manotick, Ontario, contaminated by a former dry-cleaning facility;
Protection of the City of San Diego's interests by reviewing proposals for site cleanup of a large gasoline release, analyzing data, conducting simulations and proposing approaches for completion of cleanup.

© Copyright - Geofirma Engineering Ltd. | 200-1 Raymond St., Ottawa, ON K1R 1A2