SPECIALIZED SERVICES
Computer modelling
Computer modelling, also known as Numerical Modelling, is a valuable tool for predicting the performance of subsurface systems. At Geofirma, we apply numeric models to simulate: groundwater flow, contaminant transport, gas flow and transport, and geomechanical effects of subsurface operations.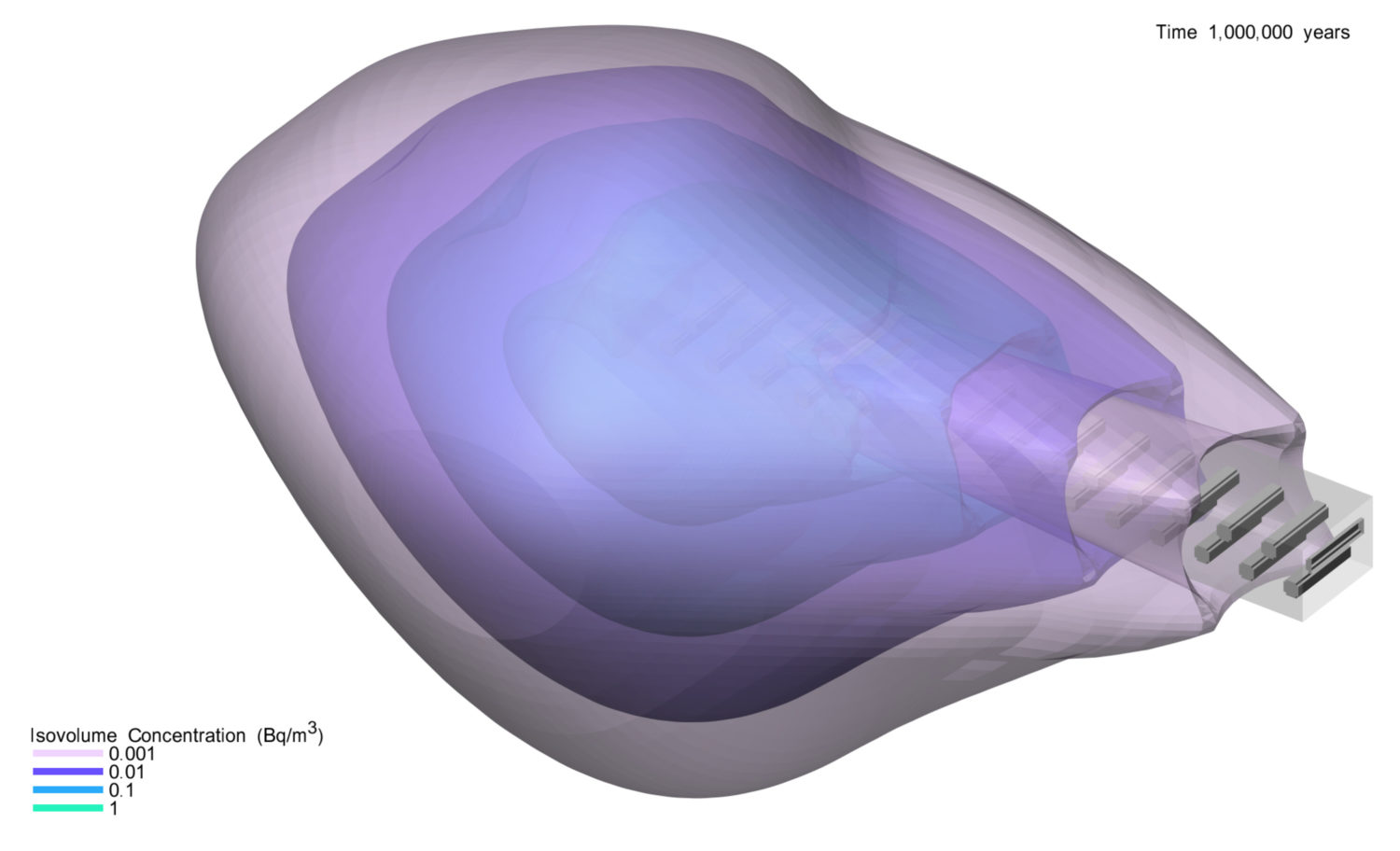 Geofirma has decades of experience developing and applying numerical models. Computer modelling is a cost-effective means of quantifying subsurface processes in the environmental, nuclear waste, and midstream oil and gas sectors. 
Modelling is a Geofirma core competency — approximately 40% of our senior technical staff work primarily on modelling projects and related services. We use state-of-the-art numeric models like HydroGeoSphere (HGS), TOUGH2 and TOUGH3, MODFLOW, and FLAC. Additionally, we perform custom software development to extend model capabilities and develop in-house tools to support our modelling processes. As a primary technical area, we develop procedures for the development and use of models that are compliant with the ISO 9001:2015 quality standard.
Geomechanical coupled models

© Copyright - Geofirma Engineering Ltd. | 200-1 Raymond St., Ottawa, ON K1R 1A2